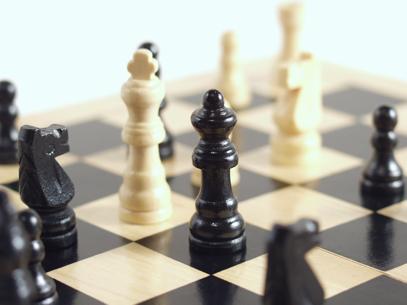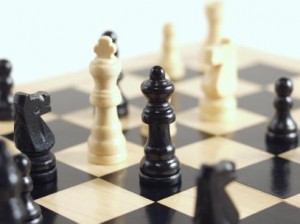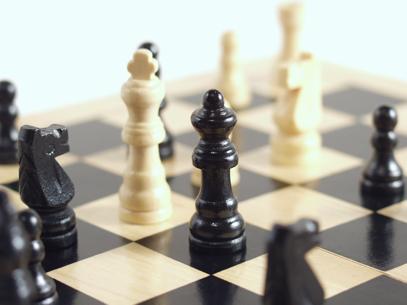 Chess, as the modern world has come to know it, took Europe by storm in the late 15th century.  It is derived from an ancient Indian and Persian game called Shatranj, developed sometime between the 3rd and 7th centuries. Since then, its popularity has increased all over the world, and with good reason.  Many schools actually include chess in their curriculum.  Herein ends the history lesson. 🙂
Let's get to it. Without mincing too many words, allow me to list the many reasons why learning to play and actually playing chess with real people will make you a Star pretty much instantly.
Ultimate Authentic StarMaker: Reasons why you should start playing chess NOW:
It increases critical thinking abilities, and quickly develops mental skills.
It makes the brain able to trust and be more decisive, or make decisions.   This is the kind of world now where you NEED to be able to make decisions, sound, rational decisions without your mind dulled.  As long as you stay mentally sharp, and build this skill, you will be a Star.
(Indecisiveness is the source of all human suffering, also called "the devil," in Napoleon Hill's controversial book, forbidden release for 70 years, called Outwitting the Devil)
Increases your ability to concentrate, and focus.
Increases mental stamina.
Increases IQ.
Builds trust and confidence in yourself, which will then increase your authenticity organically.
Creates and hones strategic thinking abilities, and planning abilities.
All great Stars can make decisions, trust them, and follow through.
Play it with another human, not on the computer, to build social skills.
Try an experiment: go into a cafe with a portable wooden chessboard and set it out and drink your coffee.  Soon, someone will not be able to resist joining you!  People absolutely love to play chess.
It is a fantastic way to meet people, without all the awkwardness.  Periods of silence are not considered strange when playing chess, so you can get to know someone slowly.
Playing chess is fun! And who couldn't use more fun?
Chess is easy to learn.  In fact, similar to puzzles, and card games like Solitaire, it's an excellent way to develop speed learning skills across many congntive areas, not just chess itself. Once you know the basics, every game is a new frontier.
As brain games and hobbies go, chess is one of the most inexpensive one you will ever find.
Financial status, social status, age, gender…all do not matter with chess.  People from all walks of life, from different countries and nationalities can all bond together over a nice game of chess. A 100 year old can play with a 10 year old…and they don't even need to speak the same language! What could be better?
It gives that active, scattered, overwhelmed mind something to occupy itself with that is actually productive and stretches the mental muscles.
Chess playing relieves mental stress.
Chess can help you in sales, marketing, and any form of businesses or money-making by exercising the muscles in the brain that use strategies, forecasting, and brainstorming.
Chess is addicting, in the GOOD way, for a change.
People from all over the world play chess.  Your world will become much smaller, and more friendly.
You will become quite popular…yep, you guessed it…a Star.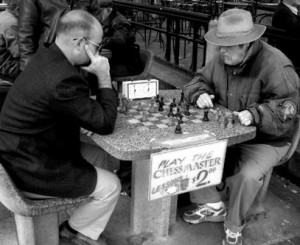 COMMENT & SHARE: Please share your successes, accomplishments, and experiences about how playing chess has helped you to become an authentic superstar in your own right.  Also comment below if you are excited about this idea, and wish to interact with others who are too.  We love to hear from you! 🙂