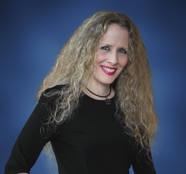 SRCole Experience:
Stacie R. Cole (AKA srcole or "Foxy" Cole, is the Owner and CEO of Kubera International, LLC (which owns several website properties, including www.srcole.com).
SRCole has over 20+ years of professional, Executive Level business acumen and experience over a wide breadth of Operations for her clients including:
Digital Product Strategy Development and Implementation; complete life cycle Digital Marketing; Search Engine Optimization; Copywriting (SEO and Emotive).
Also: Live Event management, production, and coordination; public relations management; managing/training entire customer service departments (Corporate Trainer); team building.
And: recruiting and interviewing candidates (Executive Recruiter); organizational development and company structure buildout; and sales/business development.
Stacie has designed, structured and built entire membership websites and courses (all on OptimizePress), both the public and the membership sides.
With the goals of being elegant, extremely user-friendly, mobile responsive, optimized for search engines, easy to navigate. And also able to adequately house immense and ever-expanding digital libraries and curriculums of content.
Stacie earned her Masters degree in the Entertainment Business from Full Sail University. She graduated with Valedictorian honors and two Course Director's Awards. (Product  & Artist Management; Negotiation & Deal-Making).
She also has a BSBA in Business from Indiana Wesleyan University.
SRCole Specialties:
Executive Level Marketing Strategist
Digital Asset / Content Strategist
Full life cycle Digital Marketing Strategist and Implementation
Website Design/Buildout (online course structure & buildout)
Master Copywriter (email marketing, sales pages)
Documentation/Process Development
Internet Reputation Management
Public Relations Management
Social Media Strategist
Corporate Behavioral Science/Psychology (Personality, Organizational Development)
Executive Level Marketing Strategist
Professional Internet Web Copy
Master Copywriter
Digital Marketing Strategist
Website Design / Course Structure Buildout
Specialties: WordPress, OptimizePress Membership Sites
Search Engine Optimization (SEO)
Specialty: SEO EMOTIVE COPY
Technical Writing
Documentation Development
SRCole – Current and Past Roles:
Executive Marketing Coach / Strategist
Director of Operations
Director of Marketing
Web Content Manager
Affiliate Manager
Training Materials Development
Executive Recruiter (Headhunter)
Corporate Trainer
Project Manager
Manager, Organizational Development
SRCole Holds multiple business-related certifications including:
Storynomics (Story in Business); several Digital Marketing certifications.
As well as the John C. Maxwell Leadership Certification.
She has certifications in Change Management and. Corporate Behavioral Science. She is Enneagram of Personality Certified. 
Her vast Organizational Development experience also includes: Myers-Briggs, Personality Science. She is certified in Seven Habits of Highly Effective People. 
SRCole – Formal Education:
BSBA (Bachelor of Science in Business) from Indiana Wesleyan University (1999)
Masters Degree in the Entertainment Business from Full Sail University (2012) in which I received three high honors:
Valedictorian (GPA 4.0)
Course Director's Award: Product & Artist Management
Course Director's Award: Negotiation & Deal Making
SRCole – On the more personal side 🙂 
Nickname: "Foxy" or Stacie Foxy Cole 
I get asked what is the "R" in Stacie R. Cole or in srcole. It's my middle name: Renee.
I am originally from Southeastern Indiana, from a small town and a very large family. I have a twin brother named Sean, born 10 minutes prior. He was my inspiration for the first book I ever wrote during a snowy indoor recess when I was 8 years old called The LumpHeaded Horse. 
The teacher saw me working feverishly in a corner and asked me what I was doing the entire recess. I told her, "I wrote a book." She asked to see it. When she read it…huge tears welled up in her eyes and she asked if we could put it on the bookshelf with "all the other books." I said yes. 
I've also had the good fortune to travel to and live in some of the most wonderful places in the USA, including Sedona, AZ; Los Angeles, CA; Denver, CO;  Austin, TX; and Scottsdale, AZ.  
I share much more personal information in several of the blog posts.  
In reading them you get to know me more; I pour my soul into every post.  And by interacting with me and others on this site via comments and sharing, I get to know you more.
Enjoy In Joy, you SuperStar!
Love,
Stacie "Foxy" Cole (srcole)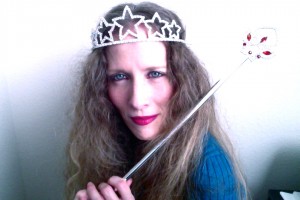 Hitch your wagon to a star.

~Ralph Waldo Emerson