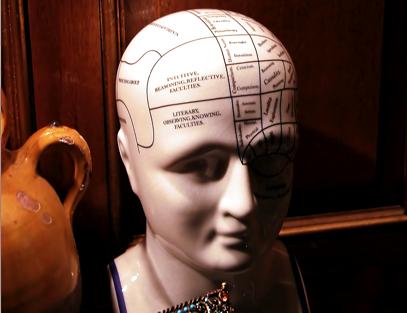 LinkedIn Learning: your new best friend! The complex problems of developing immediately USABLE authentic skills on a strict budget, with limited time, yet needing to develop them quickly are ALL SOLVED with an Ultimate StarMaker called LinkedIn Learning, formerly Lynda.com
This particular StarMaker is an answer to my prayers. You see, I have a four year degree in business administration from an accredited college. It took me four years, full time.  And I STILL have thousands in student loans that I must repay! The pain comes because the skills developed from a formal degree are not necessarily always immediately transferable for a job out of the gate, but rather a long-term career.
Essentially in this economy and employment climate, my degree could be viewed rather worthless…UNLESS I compliment it with current, tangible skills and experience. And, I do recognize the need to build skills quickly, cheaply, and so thoroughly that I can begin to make money with them almost immediately. You may be in the same situation…
This is where LinkedIn Learning (formerly Lynda.com) comes in. The site is a monthly or yearly membership that gives you access to top notch "hands-on" training to build authentic skills in just about anything technical you can imagine.
Photoshop, photography, digital filmmaking, programming, social media, WordPress, Blogging, Audio Visual….a huge assortment of training videos with accompanying case files that you work on real time. Your brain will have seen it, heard it, and actually DONE it.
You go at your own pace.
You can do it anytime, day or night, you are not bound to a certain schedule.
Got insomnia? Many people do nowadays. Use that time to pick up new skills.
Whether you use the skills to make money or not, the fact that you have added to your skillset is a real, tangible, nearly instant way to actually feel like and BE a Star in your own right. The reason, is because you can actually back up what you say you can do. Remember, it's about authenticity.
Even more reasons to try LinkedIn Learning:
I can't think of a faster way to get educated with real-world skills, for this low of a price.
This Ultimate StarMaker crushes the barriers of age. Whether you are in high school, or retired, you can take advantage of LinkedIn Learning's incredibly innovative solution.
I cannot imagine a better way to spend $25 bucks a month than on developing skills like these. There is no college that offers this much benefit for this low of a price.
Wanna get your kids out in front of video games? Get them a LinkedIn Learning membership. They'll go to town on it! And it will build their confidence in the world.
Previously a bit of a techno-phobe? No problem! Get yourself a membership and learn at your own pace. All of their courses start at the beginner level and expand from there.
It has been proven that the brain never stops being able to learn new things! That's an urban legend. We are built in with neuro-plasticity. Feel and be a Star by developing your brain, which absolutely hungers to learn more things…a lifelong hunger. Never stop growing.
You don't even have to change out of your pajamas! 🙂
Take control of your life. Do it now. Seriously. And gift someone else who needs it too. Share the power. We're all in this together.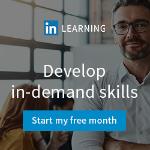 *LinkedIn Learning (formerly Lynda.com) is an affiliate relationship, in which I am passionate about, and proud to be affiliate with.

COMMENT & SHARE: Please share your successes, accomplishments, and experiences about how a service like LinkedIn Learning (or Lynda.com) has helped you to become an authentic superstar in your own right.  How did it change your life? How fast did you get up and running with your new skills? Also comment below if you are excited about this idea, and wish to interact with others who are too.  We love to hear from you! 🙂