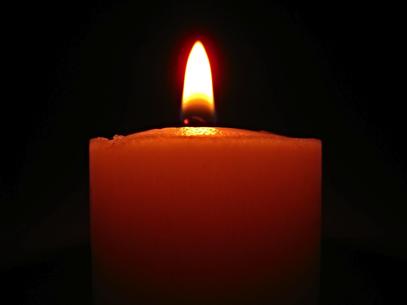 Write! SuperStars are being made every single day with this huge game changer
Write and become a Star in your own right with Amazon's Publishing Program. It's called Amazon's Kindle Direct Publishing Program (formally called Amazon Digital Publishing). And wow, is it ever an Ultimate StarMaker if there ever was one!
Write with Digital publishing, and its ease of use, low expense, and rapid returns. It has changed ALL the rules.  If you have a book in you, now is the time.  No more query letters, no more rejection letters, no book tours if you don't want.  The ramifications are endless.  Sky is the limit.  Stars are being made overnight on Amazon's DTP.
The NY Times Bestseller list is now including e-books.  E-books outsold physical books 5 to 1 in 2010.  That is unprecedented.
If you have talent and are on a tight budget, and don't really want to go through the arduous, often defeating traditional publishing red tape, this is something to do right now!
I've been following several others who could not get their books moved by the publishers to save their lives. That's after the harrowing journey of query letters, rejections, and so forth. They took back the rights to their books, and published them digitally and bam! Within a few short months, they were making serious bank!
More Benefits to Write via Amazon's Program:
One author was struggling, so she made that decision to publish her series digitally and in ten short months, became a millionaire, selling her OWN books digitally…yes you read that right, said millionaire!
Of course, there is still the fact that your material has got to be good.  You need to be versed in the art of storytelling, whether it's fiction, non-fiction, or sales letters. That is a given. You still need an editor to look it over. You still need someone to design the ebook cover. (or, you can train yourself and build technical skills to do that via Lynda.com). But the point is that now, unlike any other time in history, you have the ability to totally sidestep delays and struggles, and actually make money 24/7!
This new mode of publishing offers you an unprecedented opportunity to work from home, doing what you love.
It's a game-changing dream come true for every freelancer.
I can't say enough good things about this new trend. Yes, you will be seeing things very soon from Foxy Cole. For sure. Now there is nothing to hold me back, and nothing to hold you back either. If you love writing, go for it!
Are you excited yet and dying to learn more?  This is the link to the information, very easy to understand. Amazon has done a great job.
*Not affiliate links, just a demonstration of bestsellers to give you a visual, and to give you all the information about how to get started and publish on Amazon's platform. It really is quite easy!
COMMENT & SHARE: Please share your successes, accomplishments, and experiences about Amazon DTP, Kindle, Nook, and the new way of publishing has helped you to become an authentic superstar in your own right.  How did it change your life? Share your inspiring stories about this new and exciting medium! Also comment below if you are excited about this idea, and wish to interact with others who are too.  We love to hear from you! 🙂