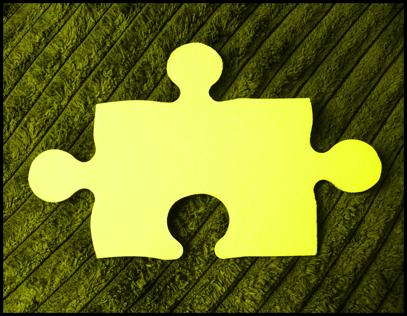 Puzzles Are an Underestimated, Subtle Yet Powerful Proven StarMaker. Below are just a few reasons why.
Puzzles will make you a star! There is a reason why children are given puzzles to work and also why older people work them. It works the brain muscles, the cognitive muscles that associate like things together and link them, especially by visual recognition of patterns.
Similar to brain games like chess and card games like Solitaire, it has been proven that working puzzles builds the brain muscles and keeps our cognitive abilities and mental skills sharp. A truly authentic SuperStar HAS sharply honed cognitive abilities. See what I'm getting at? 😉
Think about it, something starts out all scattered and you see the individual pieces. Then you figure out how to fit the pattern together in a way that makes sense. You see both the individual parts as well as the big picture. And you KNOW they are simply a temporarily scattered pattern that actually does fit together to form something cohesive. It's a perfect form of speed learning! Do you think that might be an important skill to continually keep honed, no matter what your age or how intelligent you might think you are? Don't underestimate this incredible StarMaker quality.
Puzzles can be done alone, or with others, giving it the best of both worlds. It can be a bonding activity when done with others. An important element for feeling happy and like a Star is being able to relate to others with a common or shared project.
Here are even more benefits to Puzzles:
Puzzles are quite inexpensive.
Working puzzles is fun. Fun is good! True Stars know how to have fun. When you are having fun, don't you feel like a Star? See…you're getting it!
Working puzzles builds memory in an incredibly simple yet powerful way.
Like chess, (another post on this site), working puzzles increases confidence in our decision making abilities.
The rewarding experience of the complete picture, with all the pieces in tact, serves a need we all have to build something cohesive.
Turn off the tv and video games, and work a complex puzzle with your family or friends. See how amazing it is to work TOGETHER to solve a complex problem and be rewarded together for it. This experience, if repeated enough, will show that this small group/family CAN actually accomplish productive things together as a team.  Play some reggae or fun music, make some popcorn. Have fun with it.
These are just a few tidbits to get you rolling, but I think you get the idea. Now go build that brain and have some fun! 🙂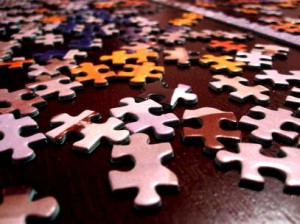 COMMENT & SHARE: Please share your successes, accomplishments, and experiences about how doing puzzles has helped you to become an authentic superstar in your own right.  How did it change your life? Also comment below if you are excited about this idea, and wish to interact with others who are too.  We love to hear from you! 🙂