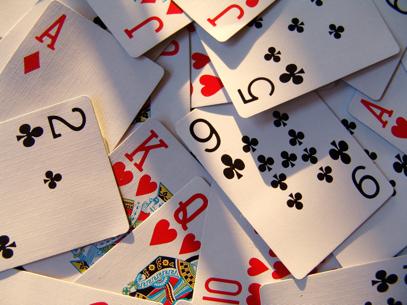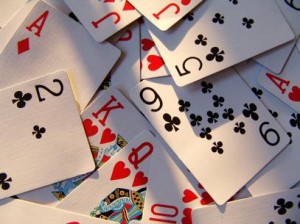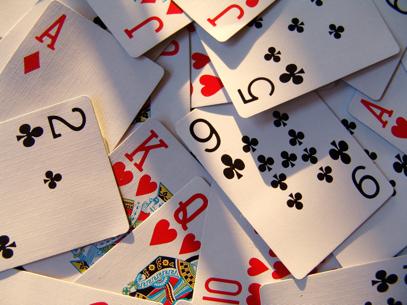 Solitaire has always been one of my favorite card games.  I used to sit and play it for hours with real cards.  Out of the many fantastic brain games, I enjoy the way it develops my mental skills. Then later, the electronic version came out on the computers, and, let's just say, I played it so much that I dreamed about cards in my sleep most every night!
I enjoy the game on the computer.  It calms my heated mind, which is usually racing so many things at once.  It is almost calming and meditative for me, almost an interesting type of emotional healing or calming.  Do you know what I mean? Can you relate? Several of my friends told me they use it in the same manner.  It gives the mind something to do, and apparently that calms the emotions down too.  Even with that benefit, I had decided not to install Solitaire on my new MacBook when I transferred from PC in 2007.
Then, in 2009, I asked my boyfriend at the time to set up my new iPhone.  I looked down and there it was…the icon for Solitaire!! My eyes glazed over, before I knew it I was playing, and having fun.  Until one day…
He says, my win percentage is 30%!
I said, really, first of all, how do I even find that out? He showed me how to find the stats.  Mine was organically at 20%.  I said how do you get the percentage so high?
He said he just starts a new game over and over (without making any moves, or it counts against the stats as a "lost" game) until he finds a hand that he likes.
I said, wow.  Isn't that cheating? (we all know how authenticity is a big trigger for me). I can't help it…it was my first response.  He said if it was cheating, then the game wouldn't allow the move.  I thought, okay fair enough then.  He asked, what…you mean you always play the hand you are dealt, straight up? Feeling a bit embarrassed, I indicated that's exactly what I do. I said, oh well then it must be pretty fun for you then, what with that high winning streak and all?
He said, no, not really.  I am always spending so much time looking for a new and better hand to be dealt, that I rarely get to play the game itself, so it is not that fun actually.
I brightened.  I said, well that's funny because my percentage is 20% but I play every single game and have fun, even though I don't win as many of them.
But later I thought, why not combine the two?  Perhaps I could increase my winning games by simply choosing a new one when the hand that has been dealt doesn't seem like it has at least a good shot. Why not?
So that's what I did.  I started using that tool to help me choose a better looking hand, BUT only a few times.  Because ultimately, winning is fun yes, but I like to play most of all!
What happened? I increased my winning percentage to 25% almost right away, by playing about 90% of hands as they were dealt, and only passing on extremely weak hands the system dealt.  More importantly, I still had FUN!
He continued doing it his non-fun way.  Always looking for a better "deal." Always thinking the grass is greener on the other side, rarely enjoying what is right before him, the potential.  That about sums up the relationship too! But I have to thank him for that valuable lesson. 🙂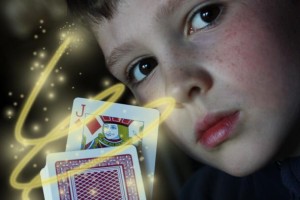 How do YOU handle the cards that life deals you? My philosophy is to play it as it is dealt, but always be on the lookout for things to help along the way.  The grass isn't necessarily greener anywhere else.  The secret is to LIVE!  Love and connection are the most important things. You never know what kind of magic you will create along the way…
COMMENT & SHARE: Please share your insights about how playing card games has helped you to become an authentic superstar in your own right.  What life lessons did you learn? Also comment below if you are excited about this idea, and wish to interact with others who are too.  We love to hear from you! 🙂