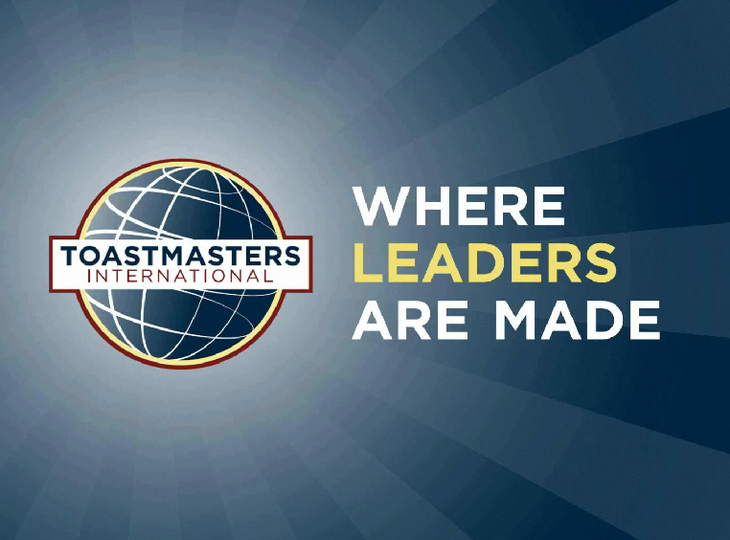 ToastMasters International – Want to know what has been cranking out Authentic SuperStars for almost 100 years? And how you can get in on it?
ToastMasters International is what. I can attest to this fact from personal experience. My time joining ToastMasters International in the past has been immeasurable in extreme benefits. It is SO much more than public speaking, although that is a part of it.
An excerpt from the newly re-decorated ToastMasters International site explains many of the benefits right out of the gate.
Confidence. The ability to communicate, persuade and lead. The skill to tell one's story, shape better tomorrows and point others in the same direction. These are the attributes of leaders, and not all leaders are born with talent. They learn it, and so can you.

For nearly a century, Toastmasters International has been helping women and men of every background, education level and economic standing develop the competency they need to become effective communicators and inspired leaders. That tradition continues to this day, bolstered by a reaffirmation of purpose and a new aesthetic vibrancy that includes our logo, colors, fonts and educational materials. Our organization is growing like never before; Toastmasters International now comprises more than 13,000 clubs in 116 countries around the world, from Myanmar to Mexico, China to the Netherlands. Our new look and feel represents a realization of this truth and a tireless commitment to it going forward.

This is an exciting time in Toastmasters history; more than ever we are prepared to equip a new generation of success-oriented people with the practical communication and leadership skills necessary to improve their confidence and achieve their goals. Whether you're a college student, stay-at-home mom, small business owner or CEO, we invite you to join Toastmasters International—where leaders are made.
What is ToastMasters International?
It's a non-profit educational organization, started in 1924, that teaches public speaking and leadership skills via masterfully organized meetings.
Peruse the site, ask your friends…find a club that is nearest you and join. Get started right away.
The annual dues for Toastmasters are extremely inexpensive, under $20 for all the materials.
You will become extremely skilled as a speaker in conversations as well as prepared speeches.
You will become more relaxed communicating with others.
And you will become a better listener for others (hint: that is a HUGE StarMaker skill)
After a while, you will be able to communicate effectively in many different kinds of scenarios and situations.
Ultimately, you will become a better communicator in your relationships.
It's hard to explain, but you will experience more love and connection, not just with your group but also in all of your relationships (personal and professional).
You will experience a type of speed learning that will build your technical skills, and mental skills quickly.
You learn to be able to eloquently use your mind, emotions, and intuition together in a harmonized way that adds an authenticity to your personality like nothing else.
Even more StarMaker Benefits of ToastMasters International:
As a result, you will become a better salesperson, no matter what it is you are selling (even if what you are selling is simply your viewpoint or opinion on something).
Likewise, the meetings are extremely supportive of you as you are learning. Furthermore, at the same time, providing constructive feedback only. No one is allowed to give you a hard time. As a result, all feedback must be for improvement and respectful in nature.
It's an interesting type of MasterMind group, because everyone's goal is for your success and your goal is for theirs. Therefore, your benefits are accelerated immeasurably through the power of the MasterMind principle.
As a result, you will learn, hone, and become a true master of the art of storytelling.
I can't begin to tell you the JOY you feel after you get the hang of it! 🙂
On the site, it lists famous ToastMasters and Leonard Nimoy is listed. Mr. Spock himself!! Famous for his eloquent communication style. Enough said!
Truly Authentic Superstars MUST be able to communicate!
Just find a club near you today. I promise you will absolutely become a Star in your own right quicker than you could even imagine.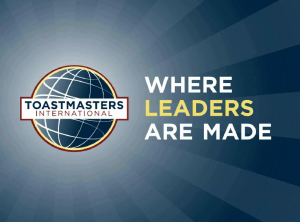 And where Authentic SUPERSTARS are made! Just do it! 🙂
*ToastMasters is not an affiliate relationship, just a fantastic organization that I strongly believe in and from personal experience of myself and countless others…can make you a Star!
COMMENT & SHARE: Please share your successes, accomplishments, and experiences about how Toastmasters has helped you to become an authentic superstar in your own right.  How did it change your life? What have you learned? How did it help you grow? Share your exciting stories! We love to hear from you! 🙂